The 30th annual INURA Conference entitled "Small State Big Transitions" was held in Luxembourg from June 25 to 28. Over 60 participants gathered at the conference to learn about the Grand Duchy of Luxembourg and to celebrate the 30 years INURA. This year's conference was organised by the Urban Studies Group at the Department of Geography and Spatial Planning at the University of Luxembourg.
With a population of just over 600,000, Luxembourg is a small, multilingual, sovereign state. But these diminutive attributes belie a cosmopolitan space where daily life frequently involves using three languages, and encountering perhaps four, five or six. Exhilarating and bewildering, it speaks to the 'small-but-global' urbanisation the country has experienced in recent decades. The conference opened with city tours that explored the range of challenges and contradictions that constitute this complex urban space which elides various categories: a small state, city-state, multilingual sovereign nation, European capital, financial capital, international business hub, and cross-border (sub)urban region.
In addition to being the 30th year anniversary celebration of INURA, the Luxembourg conference was the first in-person meeting of the network since the start of the COVID-19 pandemic. Spread over three days of lively discussion, the conference played host to a variety of topics from climate crisis and social justice, to movements and Marxism, and the role of financial markets in housing and urban development. The conference also played host to the screening of the films 'How Poles Became White' by Tino Bucholz and 'The Truth lies in Rostock' by Mark Saunders.
The podcast features fragments of interviews and reflections from INURA Luxembourg attendees. The podcast begins with the recital of Adrian Mitchell's poem Ancestors and ends with Leon Rosselson's song, The World Turned Upside Down, both recited by Chris Tranchell, and featuring a violin improvisation by Philipp Klaus. The INURA 2023 conference will take place in Zurich.
In the episode you will hear fragments of interviews from the following people: Constance Carr, Laura Colini, Britta Grell, Philipp Klaus, Marvi Maggio, Anitra Nelson, Camilla Perrone, Fred Robinson, Louanne & Chris Tranchell, Lorenzo Tripodi, Arie Van Wijngaarden, Richard Wolff, Iacopo Zetti, and Mariia Pristupa.
INURA stands for International Network for Urban Research and Action. It is a network of people involved in action and research in localities and cities founded in 1991 in Salecina, Switzerland. The Network consists of activists and researchers from community and environmental groups, universities, and local administrations, who wish to share experiences and to participate in common research. Since their first inaugural meeting in 1991, INURA members have gathered in a different city each year to explore the multiplicity of trajectories that constitute contemporary urbanity, the diversity of morphologies and built environments, the broad range of challenges they encompass.
Twitter – @INURAorg
Host: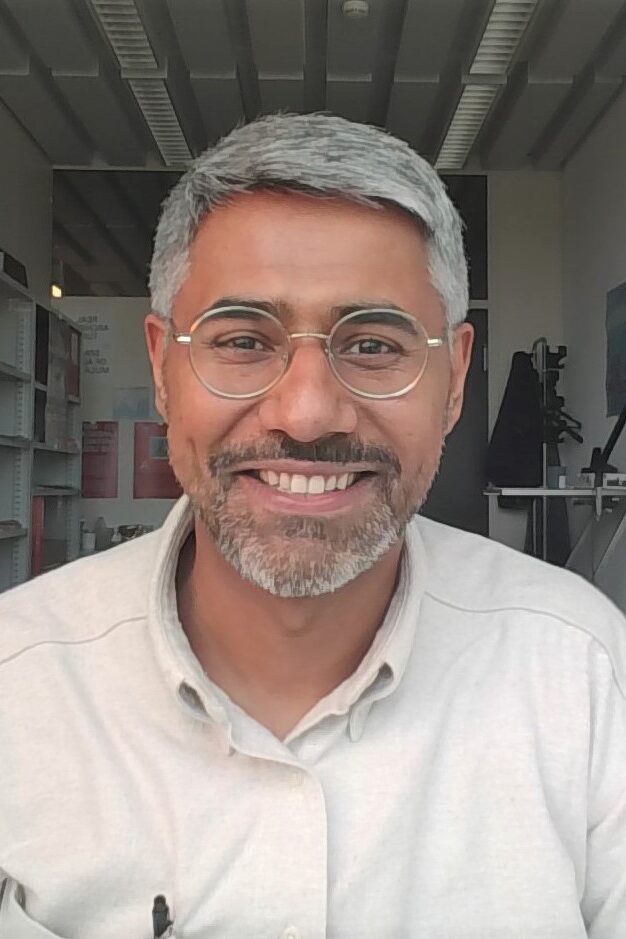 Nitin Bathla
Nitin is a lecturer and postdoctoral researcher at the Department of Architecture, ETH Zürich, where he coordinates the Doctoral Programme at the Institute of Landscape and Urban Studies. His research practice actively combines academic research with artistic practices of filmmaking, and socially-engaged art. Twitter – @nitin_bathla
Related Links: https://www.inura.org/v2/https://inuraluxembourg.blogspot.com/p/programme_22.
htmlhttps://www.rosalux.de/publikation/id/21967/
https://vimeo.com/ondemand/298212https://wonderingminstrels.blogspot.com/2000/04/ancestors-adrian-mitchell.html